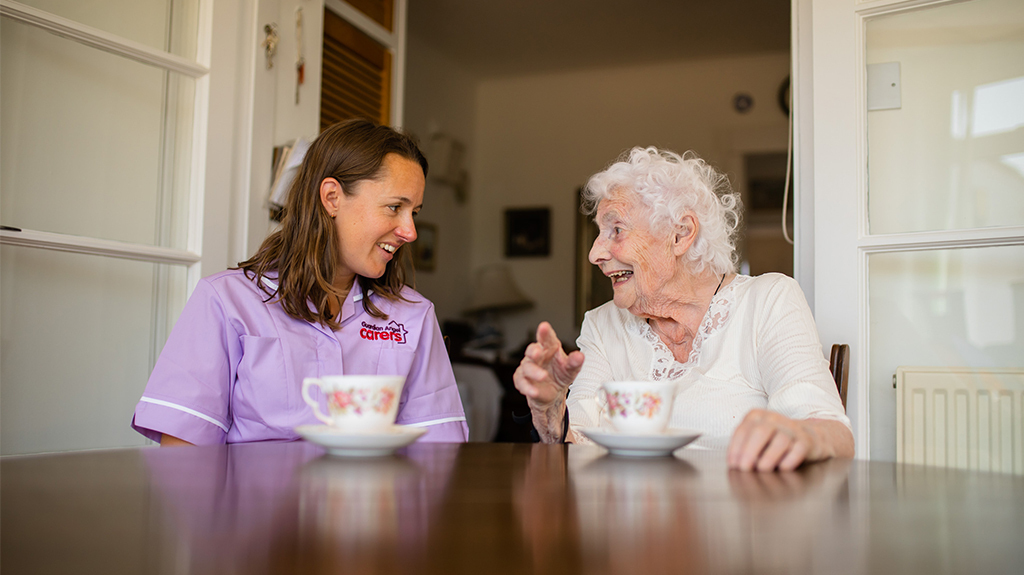 Guardian Angel Carers Chichester Receives Solid CQC Rating From Consistent Home Care Service Levels
Guardian Angel Carers, a leading provider of home care services, is proud to reinforce their consistent care services in Chichester, led by the founder, Christina Handasyde Dick OLY MBE. As a testament to their commitment to excellence, following its latest review Guardian Angel Carers Chichester has achieved a Good CQC rating on all five key metrics from the Care Quality Commission in 2023.
With a mission to deliver personalised and compassionate care, Guardian Angel Carers ensures that individuals in need receive the highest standard of support in the comfort of their own homes. The senior management team at Guardian Angel Carers who support the 16, and growing number of home care locations, bring a wealth of experience and expertise to the social care sector, ensuring that the company's values of exceptional care are upheld in every aspect of their service.
The CQC rating in Chichester is a reflection of Guardian Angel Carers' dedication to providing consistent care services and support, plus their commitment to continuous improvement. The rating acknowledges their unwavering focus on delivering personalised care plans, promoting independence, and enhancing the well-being of their clients.
'We are immensely proud of the rating received from CQC, which is a testament to the hard work and dedication of our amazing CareAngels and support team,' said Christina Handasyde Dick OLY MBE, founder of Guardian Angel Carers. 'Our goal is to make a positive impact on the lives of those we care for, and this recognition reinforces our commitment to strive for exceptional home care services in Chichester.'The Guardian Angel Carers team in Chichester offers a comprehensive range of services designed to meet the unique needs of each individual at home. From personal care and companionship to specialised dementia care and end-of-life support, their team of highly trained professionals ensures that clients receive tailored care plans that prioritise their physical, emotional, and social well-being.
'Our team of dedicated CareAngels in Chichester are passionate about providing compassionate and person-centred care to our clients,' added Christina. 'We understand the importance of maintaining independence and dignity, and we strive to create a supportive and nurturing home environment for our clients and their families.'
With a commitment to excellence and a focus on building strong relationships with clients and their families, Guardian Angel Carers Chichester is dedicated to making a positive difference in the community they serve. By upholding high standards, their CQC rating is evidence of strong care services that set them apart in the sector.Visit the website for more information about Guardian Angel Carers and outstanding home care in Chichester. Their knowledgeable and caring team is available to provide assistance and guidance in finding the ideal care solution for your loved ones.To apply for a career in care, look at the Chichester home care jobs available on the website.If you are interested in new home care franchise opportunities, contact the team for an initial discussion.
Read more about Guardian Angel Carers - Guardian Angel Carers Appoints New Managing Director Of Franchise Amid Sustained Growth
About Guardian Angel Carers in Chichester:Guardian Angel Carers - Chichester is a leading home care company committed to delivering personalised and compassionate care services in Chichester and surrounding areas. Led by the founder, Christina Handasyde Dick OLY MBE, their team of dedicated professionals ensures that clients receive exceptional care that promotes independence, dignity, and well-being.
Media Contact:
Vikki Craig-Vickers03333 660550www.gacarers.co.uk
******
Source Company - https://www.gacarers.co.uk/
Source published by Submit Press Release >> Guardian Angel Carers Chichester Receives Solid CQC Rating From Consistent Home Care Service Levels