Local Dominator, a Google rank checker tool, is pleased to introduce its recently added Dynamic Links feature and Circle Grid feature. The aim of digital marketing agencies and SEO experts is to see their clients dominate the local map rankings. The same is true for local businesses and entrepreneurs who wish to see their brand name appear when visitors conduct a "near-me" search. Ideally, the top three results that appear are accompanied by a map with location pins.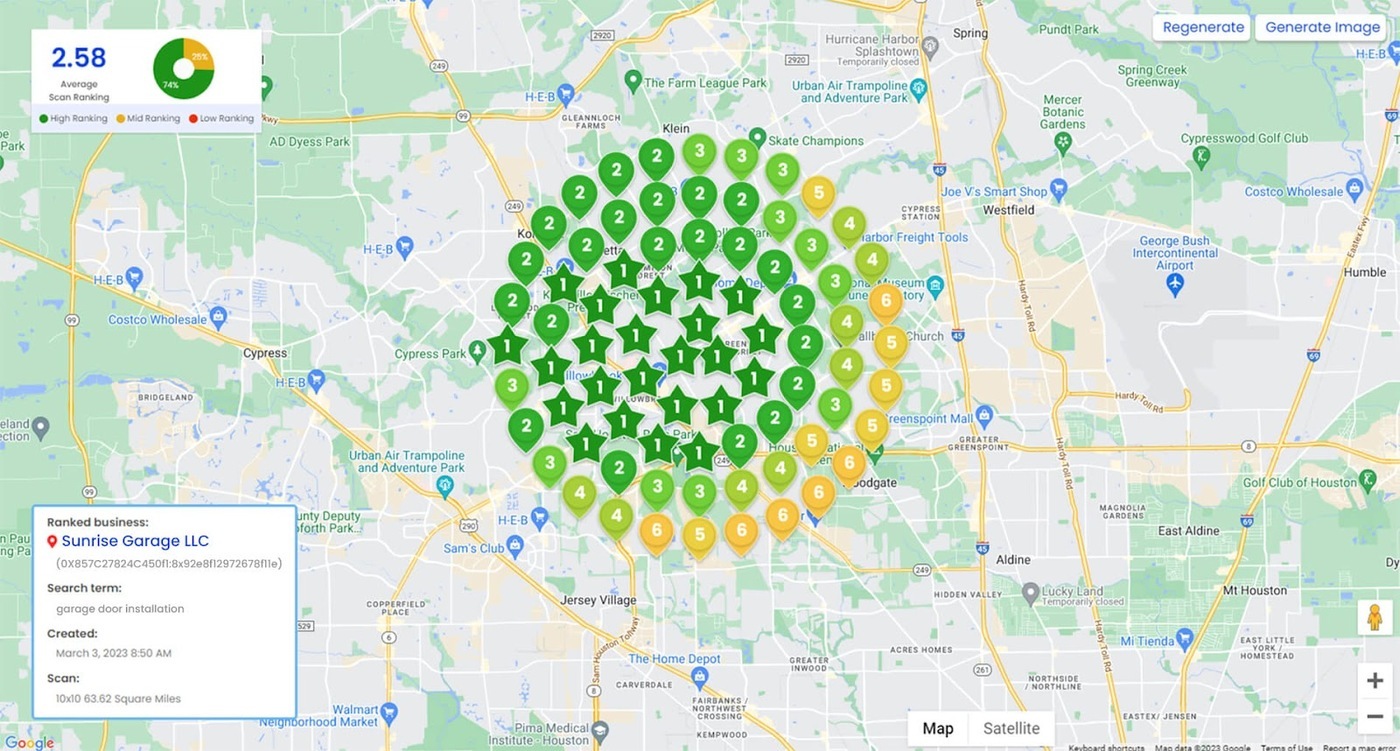 Local Dominator
However, location-based searches can be inconsistent as they all depend on Google's algorithm, which constantly changes. Many SEO experts are content when their SEO strategies start to show results and the business ranks well with the local keywords. However, these can be improved and go beyond the city-level tracking, especially when the business is trying to expand its geographical footprint. Local Dominator, a local rank tracker tool, is the newest secret weapon. This accurate rank tracker for agencies and businesses now has additional features, such as dynamic links and a circle grid.
With the local search grid, users can pinpoint exactly where the business stands in a specific locality, street, or district. It is a detailed map that highlights the areas where the business is doing well and areas where it needs improvement. The feature also helps understand the local audience, devise strategies, and make sure that when a person is searching for the service, the business is right there at the top. The local search grid feature provides a bird's eye view of local search performance. Apart from knowing where the business ranks, it helps understand why and what factors influence the ranking.
The accurate rank tracker helps with real-time monitoring even when there is a surge or a sudden drop, allowing users to adapt and strategize accordingly. The Google rank checker also helps conduct competitor analysis with a detailed breakdown of the competitors' strengths and weaknesses. This helps agencies and SEO experts develop strategies to not only boost their clients' ranking but also outperform their competitors in the process.
With enhanced reporting, users can also understand the nuances of the local search performance, detect trends, and make decisions to take the business forward. The local rank tracking tool helps design geo-specific strategies that resonate with local audiences. From improving visibility and spam detection to providing opportunities for expansion, getting insights about customer behavior, and measuring ROI, this rank tracker for agencies is a game-changer.
To learn more, visit https://localdominator.co/.
About Local Dominator
Local Dominator offers local businesses a comprehensive suite of tools that help them monitor and enhance their respective Google Maps rankings. The tools also provide actionable insights that assist businesses in understanding the market dynamics in their locality and adjusting their strategies to improve their visibility. Considered the best Google rank checker tool, Local Dominator stands out in terms of ease of use and unparalleled accuracy.
Contact
Vanie - Local Dominator
Address: Chandler, AZ
Phone: 910-597-0730
Website: https://localdominator.co/
Source published by Submit Press Release >> Google Rank Checker Tool Local Dominator Introduces Dynamic Links Feature, Circle Grid Feature