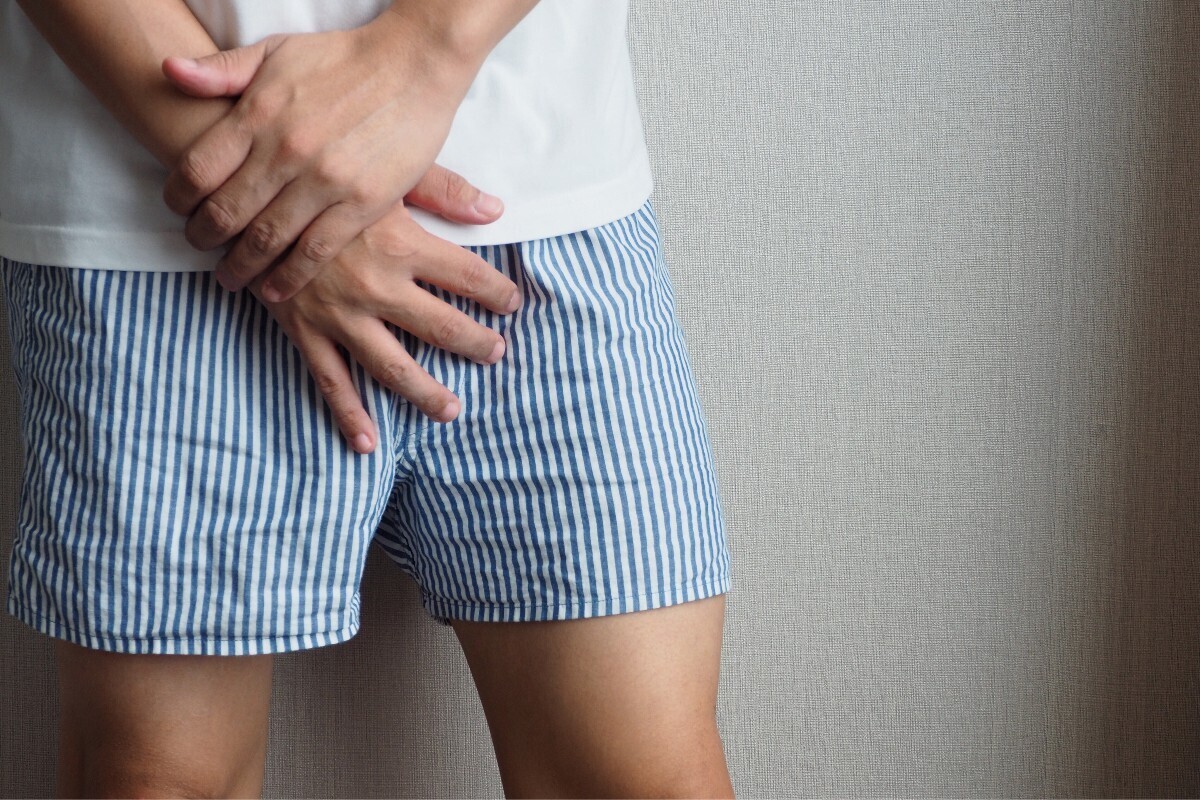 Chichester Chiropractic Specialist and Emsella Chair Therapy Provider Raises Awareness of Men's Pelvic Floor Health
Chichester Chiropractic Health Centre, an experienced provider of chiropractic, massage and sports therapies, is encouraging people to pay attention to the symptoms of pelvic floor dysfunction in men, raising awareness of the conditions that commonly affect male clients - contrary to common misconceptions that pelvic floor health is relevant only to women.
Having recently introduced a new electromagnetic therapy protocol called the Emsella Chair to the practice, the organisation is keen to highlight the need for any patient of any age or gender to seek professional health support before issues related to bladder and sexual dysfunction can worsen.
Understanding Male Pelvic Floor Health
The assumption that pelvic floor strength only applies to women is often associated with the well-known issues that can apply post-partum, where mothers are often advised to practise Kegels and other exercises to regain muscle strength following birth.
However, everybody has pelvic floor muscles. In men, these are responsible for healthy sexual function and for preventing incontinence and bladder disorders. In a male patient, weakened pelvic floor muscles can cause erectile dysfunction and interfere with bowel control.
Male patients who have experienced any of the following are more likely to experience issues with pelvic floor functions during their lifetimes:
Prostate surgery.
Chronic constipation.
Conditions such as stroke, diabetes and multiple sclerosis.
Perineal injuries - often linked to cycling.
Poor physical fitness.
Pelvic floor injuries can also be caused by chronic coughs, prolonged periods lifting heavy weights, and other illnesses or lifestyle factors that put pressure and strain on the pelvic floor muscles.
Unfortunately, the general trend where men are less likely to seek medical help for symptoms or problems may mean far more male patients than we realise are struggling with these problems. A report by the Men and Boys Coalition found that 31.3% of men aged 55 to 64 believe they should not see a GP unless they are very ill, with 61.3% facing barriers to accessing care.
Symptoms That Indicate Pelvic Floor Weakness or Dysfunction in Men
Part of the reason pelvic floor conditions are misunderstood is that the symptoms normally begin on a relatively low level or relate to sexual and continence health, which many feel uncomfortable discussing. Signs can include:
Urinary leakage when sneezing or playing sports.
Dribbles of urine after using the bathroom.
Accidental bowel leakages.
Erectile dysfunction and premature ejaculation.
Some simple exercises similar to the Kegels mentioned above can be beneficial, helping to reinforce muscle movements and prevent the pelvic floor from weakening further. However, where the issues stem from injuries that impact the nerve endings in the region, these may be less effective or not resolve the problem altogether.
Professional Support With Male Pelvic Floor Health
Principle Chiropractor and Managing Director of the Chichester Chiropractic Health Centre, Michael Mason, says, 'Our newest therapy, the Emsella Chair, is a cutting-edge innovation in the management of pelvic floor health, with superb results proven through clinical trials.
As many as 95% of patients who have completed a course of therapy have reported improvements in their quality of life, with 75% of those seeking help with bladder control noting that they have reduced reliance on continence pads.
Individual treatments can last from just 30 minutes and are suited to a quick treatment in a lunch break without any need to refrain from your normal activities straight afterwards - making it far easier for men to seek the help they need without any stigma, inconvenience or disruption.
I'd urge anybody worried about their pelvic floor health or who is reluctant to speak to their GP to give us a call or book a confidential consultation with our fantastic team. We respect the privacy of every client and will have a chat about your symptoms and concerns and whether the Emsella Chair is the right solution for you.
From there, we can recommend the best treatment approach and offer the support and advice you need. Never feel embarrassed about taking active control of your health and taking steps to improve your pelvic floor functionality to ensure you enjoy the best quality of life and can go about your daily routine with confidence.'
Read more about Chichester Chiropractic Health Centre - West Sussex Chiropractic Firm Introduces Alternative Pelvic Floor Therapy In Light Of Record Treatment Waiting Times
About Chichester Chiropractic Health CentreSituated in Chichester, West Sussex, the Chichester Chiropractic Health Centre is a renowned institution dedicated to the holistic health and well-being of its patients. Led by Michael Mason, the centre has multiple therapists and combines traditional chiropractic treatments with cutting-edge technologies to offer comprehensive healthcare solutions. For more information, all on services including pelvic floor treatment and Emsella prices, visit www.chichesterchiropractor.co.uk
Media Contact:
Michael Mason01243 913923chichesterchiropractor.co.uk
***
Source Company - https://chichesterchiropractor.co.uk/
Source published by Submit Press Release >> Chichester Chiropractic Specialist and Emsella Chair Therapy Provider Raises Awareness of Men's Pelvic Floor Health