Atlanta Line Striping, a trusted specialized line striping contractor in Georgia, is pleased to announce that it is celebrating three decades of business offering high-quality warehouse floor striping, pipe board installation and repair, and parking lot striping in Atlanta. The company has worked with an extensive list of facilities, including manufacturing facilities, shopping centers, airports, power plants, and various retail locations.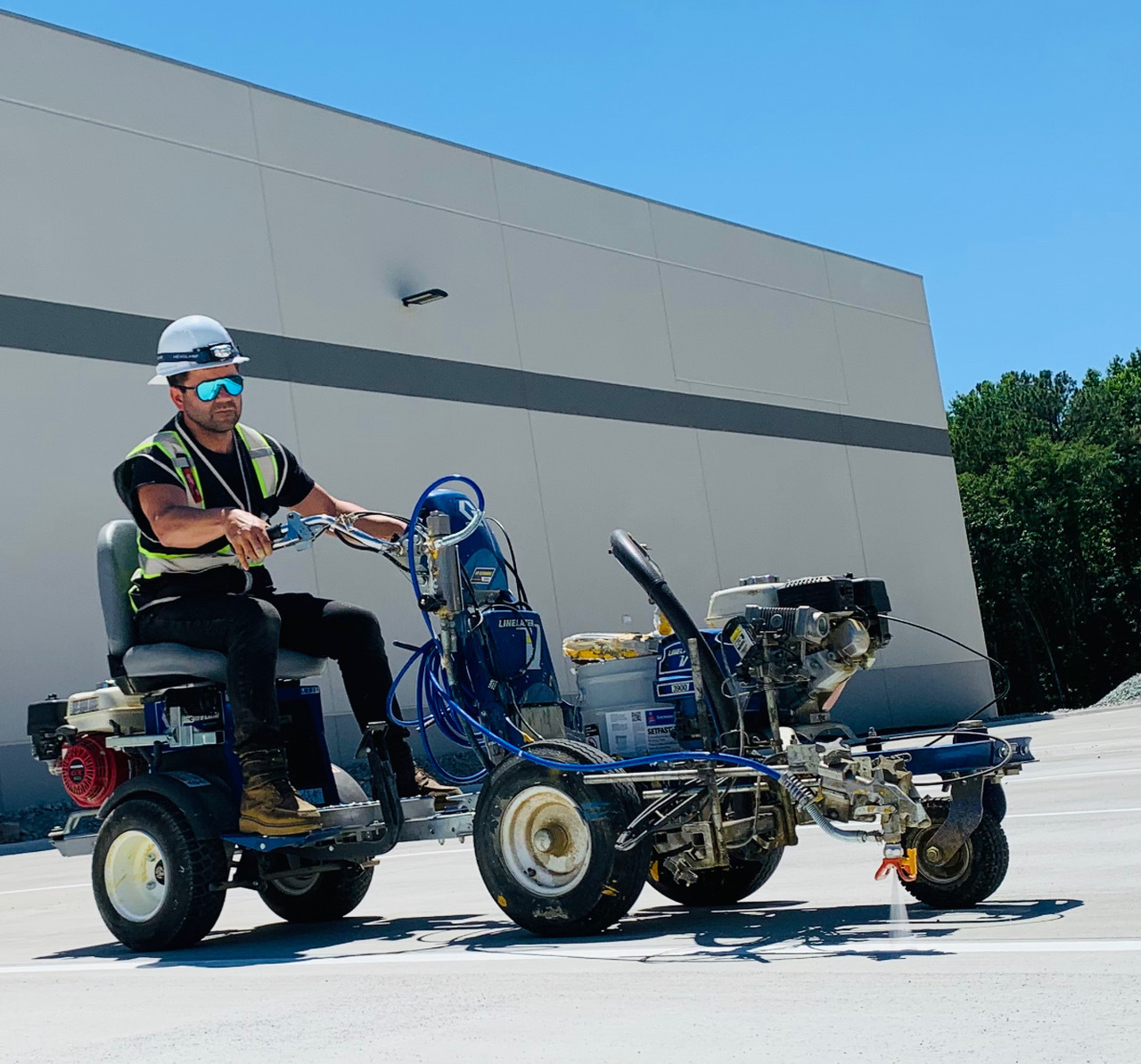 Atlanta Line Striping
Atlanta Line Striping works throughout the Atlanta metro area, including 50 other locations surrounding it. All projects are handled by a team of skilled and experienced technicians. They use premium quality paints and the latest equipment to create neat, crisp, and durable lines that enhance traffic flow while ensuring a safe environment for drivers and pedestrians. Here are a few specialty services offered by this line painting company:
Line Striping and Parking Lot Striping in Atlanta - These striping services are offered in large parking lots in hospitals, schools, warehouses, churches, parking garages, hotels, and other commercial facilities. Ensuring the safety of parking lots is crucial, as they are the spaces that make that first impression on visitors. Apart from improving their overall appearance, line striping helps pedestrians and drivers get acquainted with essential information such as where to park, speed limits, entry and exit points, where to drive and where not to, vital road markings, and so on.
Warehouse Floor Striping - Atlanta Line Striping has several years of experience offering warehouse floor striping services for distribution centers and industrial facilities. The company has a solid reputation for its top-quality floor marking systems, which include lines, aisles, delineated lanes, and egress paths. These lines allow warehouse managers to maintain a safe, organized, and efficient facility for their workers.
Epoxy Line Striping and Warehouse Floor Shot Blasting - Epoxy line striping services are provided for freight storage and staging areas. These lines are used to indicate boundaries between certain areas. Floor shot blasting or bead blasting is a process where specialized equipment is used for throwing beads or metal shots at a concrete surface. This process prepares the concrete floor before coating, painting, or installing floor striping.
Pipe Bollard Installation and Repair - Steel pipes are often seen in parking lots, especially around utility meters, outlining pedestrian areas, or even in front of store windows. Bollards are visual barriers that help control traffic in that area, protect pedestrians, and protect parking signs from vehicle damage. Some of the installations done by Atlanta Line Striping are traffic bollards, parking lot bollards, fuel island bollards, exterior bollards, etc.
To learn more, visit https://atlantalinestriping.com/atlanta-warehouse-floor-striping/.
About Atlanta Line Striping
Atlanta Line Striping has been offering pavement and floor marking services for facility projects, commercial, institutions, and industrial spaces since 1994. Over the past three decades, the company has worked with airports, power plants, manufacturing facilities, shopping centers, and various retail locations throughout Georgia. Its comprehensive list of services includes warehouse floor striping, large parking lot striping, pipe bollards installation and repair, epoxy line striping, Novolac epoxy installation, pedestrian safety walkways, and parking line striping.
Contact
Atlanta Line Striping
Address: 1055 Howell Mill Dr, Atlanta, GA 30318
Phone: 404-301-7283
Website: https://AtlantaLineStriping.com
Email: Office@AtlantaLineStriping.com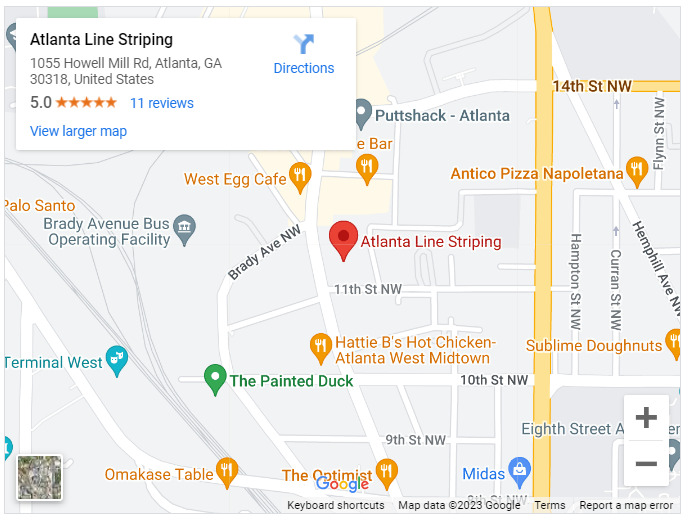 newsroom: news.38digitalmarket.com
Source published by Submit Press Release >> Atlanta Line Striping Celebrates 30 Years of Offering Striping Services for Parking Lots and Warehouses