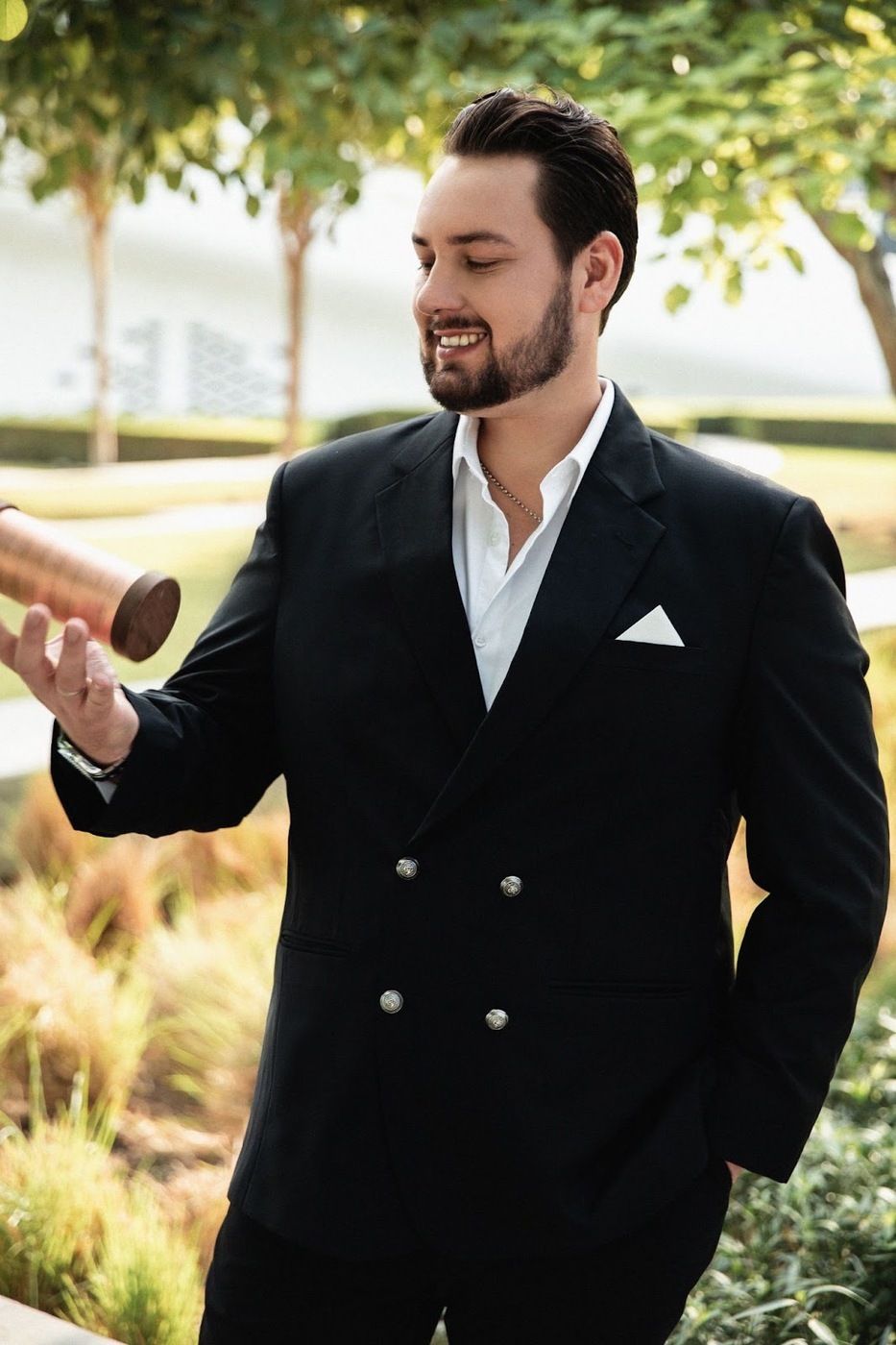 Hagen Thiers
From humble beginnings to world-renowned brand, Hagen Thiers and Waveguard have established themselves as pioneers in protecting the public from the harmful effects that are emitted from numerous forms of technology such as WIFI and 5G. The company has made a lasting impact on the lives of over 125,000 customers in 45 countries.
As of 2020 Waveguard became the world market leader in the radiation protection industry, having achieved remarkable success through a journey of self-discovery that began with a personal search for relief from health issues caused by mobile phone radiation. The founder, Hagen Thier, began his journey to find solutions for those affected by electromagnetic fields and has since established Waveguard as a successful business, providing services to those with electrosensitivity around the world.
Thiers' story is one of resilience, which is reflected in his journey of three years hitchhiking across Europe. After experiencing for multiple months a digital detox, without cell phone reception, electricity, or even running water in a national park within Finland. After returning to the city or "normal life", Thiers was all the more encouraged to bring this healthy environment to people living in the big city, as not everyone can live in the great outdoors.
It was this experience that sparked his lifelong passion for creating shield solutions. Waveguard's origins were never about making money or building a business; it was born from a passion for solving the electrosensitive problems that plague people around the world.
Everyone is affected by this radiation but some more so than others. Many people around the world suffer from ailments such as headaches, sleeping disorders, and hormonal disbalances. These people have never been diagnosed with electrosensitivity and struggle because they are electrosensitive, they just never knew.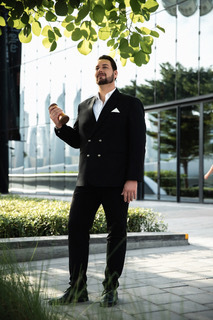 Hagen Thiers
The company's growth, unlike traditional startups, was not fueled by external investments or loans but by hard work, dedication, and self-financing. Thiers' commitment to legitimacy led to partnerships with legal experts and electromagnetic field analysts, culminating in Waveguard's approval in 2014 for harmonizing magnetic fields and radiation. This marked the beginning of a decade-long journey dedicated to improving the quality of life for electrosensitive individuals.
Waveguard's success of having over 125,000 customers in 45 countries is a sign of their dedication to delivering real solutions. Thiers admits that there's a lot of skepticism about the industry when it comes to what it takes to succeed. He proudly asserts, 'We were investigating the principle of action, eight years before the University of Athene released a paper about its workings-a significant breakthrough.'
Beyond the numbers, the company's success can be attributed to the world's first groundbreaking study on 5G's impact on human cells. As a pioneer in the field, Thiers stresses the importance of understanding the potential risks of electromagnetic fields. Thiers' research, which includes studies on wound healing, establishes Waveguard as a pioneer in safer solutions in the age of 5G.
Waveguard's products, such as the Qi Shield, Qi Home, and more, are designed to meet the unique needs of those with electrosensitivity. The company's founder, Mr. Thiers, shares his personal experiences with people with severe sensitivities, and the company's mission to make a difference in their lives. Whether you're looking for a portable Qi Shield or a Qi Home for a larger living space, the goal is to empower these individuals to protect themselves from the radiation that can not turn off themselves, like the WIFI routers in their neighbors homes.
Waveguard has recently been awarded the Invention of the year award by the association of european inventors. This award once again highlights the effect that Waveguard's products are having on the world, and solidifies them as a leader in the industry. Hagen continues to focus on the company's mission. He urges users to make small lifestyle changes, like wearing wired headsets and turning devices off at night, to protect themselves from electromagnetic radiation. "I believe in the power of consciousness and the role of the individual in protecting their health," Thiers says. I'm now looking forward to networking with companies in the health industry to expand my reach."
Media Contact
Name: Hagen Thiers
Email: hagen.thiers@waveguard.com
Source published by Submit Press Release >> Certified EMF Protection Device, Waveguard Reaches A Milestone of Empowering 125,000 Customers Across 45 Countries