A beacon of dedication, innovation, and superior service in the care industry, Guardian Angel Carers - Lincoln and Newark have clinched the title of New Business of the Year at the Lincolnshire Marketing Awards, held on 13th September 2023 at The Doubletree by Hilton.
These awards, which mark the pinnacle of business excellence in Lincolnshire, underscore the achievements of enterprises established in the last two years. They serve as an emblematic recognition of the zest, creativity, and passion of the local business community.
Under the steadfast leadership of Andrew Smith, the Guardian Angel Carers team in Lincoln and Newark has demonstrated an unparalleled commitment to their mission. Andy Smith, who boasts over two decades of experience in the hospitality trade and over 3 impactful years in the care sector, has carved a niche by bringing the growing popularity of Guardian Angel Carers home care services to his local community. With an unwavering ethos of assisting local residents and generating employment in Lincoln and Newark, he has been instrumental in propelling the areas continuing success.
Bridging the gap between caring and compassion, the Newark and Lincoln home care territory is an esteemed part of the Guardian Angel Carers network. Clients they support benefit from award-winning training and care plans meticulously tailored to cater to their exact needs.
Andrew Smith commented on the accolade, 'This award is not just a recognition for our business but a testament to our dedicated home care team and the trust our community has shown in us. Our commitment remains absolute - to deliver unparalleled care and support.'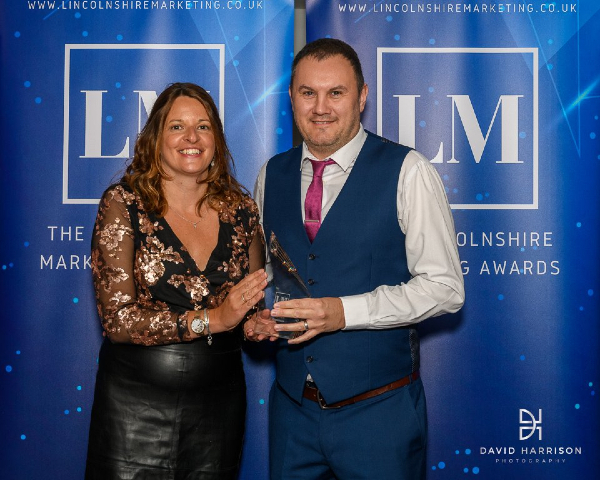 Lincoln and Newark home care territory of Guardian Angel Carers was awarded New Business of the Year
As social care becomes evermore focused on supporting people within their own homes, Guardian Angel Carers' role in shaping a resilient, effective, and compassionate home care model is undeniable. Their success underscores the growing preference among UK families for care options that prioritise personal respect, tailor-made support, and the comfort of care at home over institutional settings. This trend signals a positive shift towards more dignified care for adults looking for support and highlights the true value of services provided within the home care sector.
For more information on Guardian Angel Carers - Lincoln and Newark and their array of commendable services, please visit their website at www.gacarers.co.uk/lincoln-newark
Read more about Guardian Angel Carers - Guardian Angel Carers Appoints New Managing Director of Franchise Amid Sustained Growth
About Guardian Angel Carers - Lincoln and Newark:Guardian Angel Carers is a leading home care provider dedicated to delivering compassionate, personalised care services. With a strong focus on independence, dignity, and quality of life, the company supports individuals in the comfort of their own homes, offering a range of services from companionship to complex care needs.
Media Contact:
Andy Smith01522 458780www.gacarers.co.uk/lincoln-newark/
Publicist for Guardian Angel Carers
***
Source Company - https://www.gacarers.co.uk/
Source published by Submit Press Release >> Guardian Angel Carers Newark and Lincoln Home Care Crowned New Business of the Year at Lincolnshire Marketing Awards