A newly updated dental implant service has been launched for Stamford, CT patients; Smile Sensations is known for its high quality service and takes a personalized approach to treatments
STAMFORD, CT / ACCESSWIRE / December 4, 2019 / Smile Sensations in Stamford, CT, has launched an updated dental implant service for local patients. The team helps patients to get specialist, high quality treatments for missing teeth and offers a durable, long-lasting solution.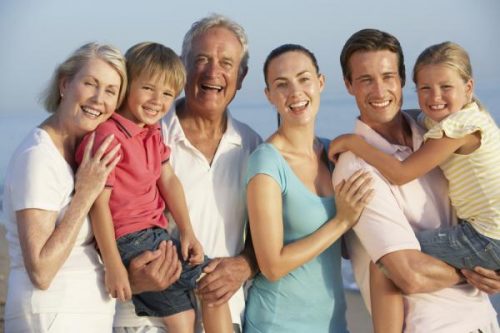 More information can be found at: https://smilesensations.com/procedures/restorative-aesthetic-dentistry/implant-dentistry
The team at Smile Sensations explains that dental implants provide a reliable, high quality treatment for gaps in teeth and missing teeth. With the launch of their newly updated service, the team works hard to ensure that more local patients can get the implant services they need.
The newly updated dental implant service for Stamford residents offers a durable, long-lasting solution with a natural look and feel.
Dental implants offer patients professional quality artificial teeth that look natural. In addition to this, they are securely inserted to patients can get a natural looking smile. For patients who have lost one or more teeth, implants can offer quality results. Most people who have lost their teeth are able to get successful implants.
Those looking to see if it's the right treatment for them are encouraged to get in touch with Smile Sensations. They will be able to talk through their needs with a dental specialist, and get personalized treatment.
Smile Sensations states: 'Dr. Wolpo will help you weigh the advantages and disadvantages of a dental implant, considering your unique set of circumstances. Together you can make the best decision for your long-term dental health.'
The implant process is simple, and begins with a dental exam. This is a thorough examination of the teeth and jawbone, to see if it's healthy enough to proceed.
From there, patients can get a custom dental implant design. This is specially designed to fit the patient's mouth. Dr Wolpo will then provide one of two different implant procedures, ensuring that the patient gets the best solution to their specific needs.
Full details on the newly updated implant service can be found on the URL above.
Contact Info:
Name: Dr Stephen Wolpo
Email: Send Email
Organization: Smile Sensations
Address: 60 Strawberry Hill Ave. Suite L-2, Stamford, CT 06902, United States
Phone: +1-203-399-0707
Website: https://www.smilesensations.com/
SOURCE: Smile Sensations
View source version on accesswire.com:
https://www.accesswire.com/569219/Stamford-CT-Dental-Implants-Natural-Missing-Tooth-Treatments-Launched